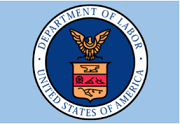 Overtime Rule Temporarily Blocked - Federal Court Grants Nationwide Injunction
Late yesterday, a federal court in Texas issued a temporary nationwide injunction delaying implementation of the Department of Labor's (the "DOL") new overtime regulations. The injunction will remain in effect until the Court can conduct a more in-depth review of the legal and constitutional challenges to the regulations. This eleventh-hour injunction comes as the regulations were set to go into effect in a little over a week on December 1, 2016. If not enjoined, the regulations would have extended overtime pay eligibility to an estimated 4.2 million more employees across the country, including over 100,000 employees in Michigan. This would have been accomplished by (more than) doubling the salary level requirement from $455 per week ($23,660 per year) to $913 per week ($47,476 per year) for employees who are to be considered exempt from federal overtime pay requirements under the so-called "white collar" exemptions to the Fair Labor Standards Act.
As discussed previously on the Nemeth Law Employment Blog, Michigan and 20 other states jointly challenged the new overtime regulations. The states' lawsuit was filed the same day as another lawsuit challenging the regulations filed by over fifty business organizations. The Texas Court issued the temporary injunction after considering an emergency motion filed by the states that argued the DOL overstepped its authority with the new regulations and that, if the regulations had gone into effect, they would have suffered irreparable harm. The Court agreed and held that a nationwide injunction was proper because the regulations are applicable to all states and the scope of potential injury would have been nationwide.
So, what does this mean for employers? Most importantly, employers need to be aware that this is only a temporary injunction. The ruling can, and likely will, be challenged by the DOL. In addition, it is not a final ruling on whether or not the regulations are lawful and they may still be upheld upon further review.
In light of the injunction, employers should consider freezing any measures that they have taken to comply with the regulations. If an employer has already begun paying salary increases, for example, it may be prudent to continue those increases, at least until the Court takes further action. If an employer, however, has not yet implemented any compliance measures, it may be best to hold off on those measures, while remaining ready to implement them in the event that the regulations are upheld. Nemeth Law strongly advises employers to contact counsel prior to taking action based on this ruling.
Nemeth Law will continue to monitor and report on any updates to this case.
Follow Us
Recent Posts


Editors
Contributors
Archive