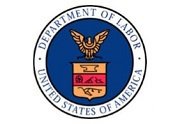 Implementation of New DOL Overtime Rules Extended
In a surprising move, Patricia Smith, the Solicitor of Labor for the Department of Labor (DOL), recently announced that the DOL's contentious overtime regulations may not be released until late 2016. The DOL received approximately 270,000 comments relating to the regulations which may, in part, be reason for the delay. The proposed regulations, issued in July of this year, are the cause of significant concern for many employers and for good reason. As it currently stands, when the regulations go into effect the minimum salary basis for exempt employees under the traditional "white collar" exemptions (executive, administrative, and professional employees) is set to more than double from the current $455 per week ($23,660 per year) to $970 ($50,440 per year). In addition, the salary basis threshold will automatically increase every year thereafter to keep pace with inflation. Prior to the DOL's recent announcement to extend the effective date, final regulations were expected to be implemented in early 2016.
Despite significant lobbying by business groups and employers against the proposed regulations, there is every indication that the DOL intends to proceed with the increased salary threshold amount. For employers who have been anticipating the increase, this delay gives employers even more time to prepare. For those employers who are not aware of the impending changes, or who have been lackadaisical in their preparation, the extension provides them with additional time to plan for how the changes may impact their businesses. That being said, once the DOL promulgates the final rule, employers will still have approximately 60 days before they must comply. It is best to be prepared before then.
Follow Us
Editors
Contributors
Archive