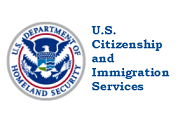 The Trump Administration Ramps Up Efforts To Prevent The Use Of Illegal Workers
President Donald Trump's focus on preventing illegal border crossings into the U.S. and deporting illegal immigrants has been widely publicized, but employers need to take note of other tactics the President's administration is using to clamp down on illegal immigration. The U.S. Immigration and Customs Enforcement (ICE) predicted that about 5,500 workplace investigations will be conducted this fiscal year, nearly tripling the number from the previous year. Similarly, ICE initiated 2,282 employer audits in the first eight months of this fiscal year (October – May), which substantially exceeds the 1,360 audits performed all of last year. ICE's goal is to eventually open up to 15,000 audits per year. These statistics are a warning to employers to be prepared in case of an audit.
ICE uses the audit process to determine whether an employer is meeting its obligations under federal law to verify and identify the employment eligibility of all individuals hired in the United States. An employer that understands its obligations and keeps proper records is more likely to emerge from the audit process unscathed.
Federal law designates the Employment Eligibility Verification Form I-9 as the required means of verifying employment eligibility. The I-9 is familiar to employers, and requires each employee to identify his or her status as either a citizen, non-citizen, national, lawful permanent resident or alien authorized to work in the United States. The employee must provide the employer with documentation showing his or her status. ICE uses the audit process to test whether an employer is properly following the I-9 process.
Employers are required by law to maintain original I-9s for all current employees (except those hired before November 6, 1986). As to former employees, employers must keep I-9s for three years from the date of hire or one year after employment separation, whichever is longer. If an employer choses to retain the documents supplied by employees, it should keep them with the I-9s and do so for all employees regardless of citizenship or actual or perceived national origin.
ICE typically notifies employers of an audit by serving a Notice of Inspection. By law, employers are entitled to at least three business days to produce I-9 forms. ICE will often require that the employer provide payroll documents and lists of employees so that it can determine whether I-9 forms exist for all employees. ICE may also require Articles of Incorporation and business licenses.
Prior to the inspection date, an employer can take steps to help ensure a successful audit process. If the employer does not maintain a separate file of its I-9 forms, it should separate each employee's I-9 from his or her personnel file, so that only required documents are turned over to ICE. The employer should also verify I-9's for completeness and accuracy, correct errors, complete missing forms, and verify employees whose temporary work authorization has expired. In correcting errors, employers should not back date documents, but should instead enter corrected and missing information and initial and date the changes. If technical or procedural violations are found, the employer will have ten (10) business days to make corrections.
ICE has separate fine schedules for (a) uncorrected and technical violations, and (b) knowingly hiring or continuing to employ an undocumented worker. The detailed fine system is summarized at https://www.ice.gov/factsheets/i-9inspection.
ICE's fines for uncorrected and technical violations range from about $200 to $2,000 per violation. The amount of the fine depends on the violation percentage (number of violations divided by number of employees) and whether the employer is a repeat offender. Also, ICE can impose a fine for each error on an I-9, so that a single incorrect I-9 can result in multiple fines. Also, fines can be assessed separately for each I-9 even if the same mistake is repeated on the forms.
ICE imposes much higher fines for knowingly hiring or continuing to employ an undocumented worker. These fines range from about $550 to $21,000 per illegal worker. Once again, the fine amount depends on the violation percentage and whether the employer is a repeat offender.
Under both categories, the fines may be increased/reduced based on five mitigating/aggravating factors: history of compliance or noncompliance, seriousness of the offense(s), good faith, business size and unauthorized aliens.
For specific advice when faced with an impending audit, or more detail about how to prepare in case of an audit, contact a Nemeth Law, P.C. attorney.
Follow Us
Editors
Contributors
Archive